Dr. Samantha W. Murfree
Founder, Prevailing Woman Ministries
Conference Host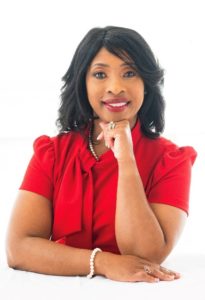 Dr. Samantha W. Murfree is best described as a teacher, speaker, exhorter, and communicator of God's Word. She infuses her life experiences throughout her teaching, including the good, bad, ugly, and painful, along with her struggles and joys, as a testimony to God's goodness, mercy, and grace. She is an example of how God's redemptive power healed, delivered, and set her free from the chains that had her bound.
Samantha was led to establish Prevailing Woman Ministries, Inc. in 2018 and has served as its CEO/Executive Director ever since.  She leads this ministry in serving women in the middle GA community from various walks of life.  Additionally, she is the author of The Prevailing Woman: A Devotional book designed to help women overcome, conquer, and prevail over various circumstances.
Dr. Murfree attended Tougaloo College, a private historically Black college and university (HBCU) in MS, and the University of Missouri-Columbia, where she received her BA in Psychology and Master of Arts degree in Educational and Counseling Psychology, respectively. After several years working as a Student Affairs professional, she went back to school at the University of Georgia to obtain her Doctor of Philosophy (Ph.D.) in Counseling and Student Personnel Services, with an emphasis in Student Affairs Administration and Higher Education. She obtained credentialing as a Licensed Professional Counselor and National Certified Counselor. Though she is no longer active as a professional counselor, she maintains credentialing as a retired National Certified Counselor. Currently, Dr. Murfree has nearly 25 years of higher education experience.
Samantha is married to the dynamic and loving Dr. Joshua W. Murfree, Jr. The Murfrees, as they are often referred, make room in their busy lives to be a blessing to others as opportunities are presented.
For more information about the Founder go to: The Founder – Prevailing Woman Ministries
Latisha Williams-Bacon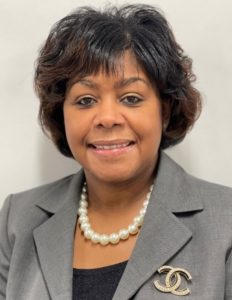 Latisha Williams-Bacon has been employed with the Bibb County School District for 16 years where she serves as the Instructional Coach for John R. Lewis Elementary. She is committed to educating students, colleagues, families, and the community through establishing strong connections. She holds a Specialist in Educational Leadership and Middle Grades Mathematics, Master of Education in Instructional Technology from Georgia College and State University and BA in Business Administration from Wesleyan College. Latisha also has endorsements in MTSS (Multi-Tiered Systems of Support), TSC (Teacher Support and Coaching), and Online Teaching. Her mission in education is to build a reliable and accountable team by understanding each member of the staff and the expertise they bring to the table.
Latisha currently serves as the Treasure for Prevailing Woman Ministry. She is a Minister in Training at Beulahland Bible Church, where she also serves in various ministries: Women of Grace, Marriage and Relationship, NexGen, and Excellence in Education. Faith, patience, love, and humility motivates her to respond to the Great Commission given by Jesus Christ (Matthew 28:19). She believes that only what she does for Christ will last. Her favorite scripture: Jeremiah 29:11 For I know the plans I have for you," declares the LORD, "plans to prosper you and not to harm you, plans to give you hope and a future.
Latisha Bacon is married to Tyrone Bacon with one beautiful daughter -Mikayla Williams.
Jillian Lea Twiggs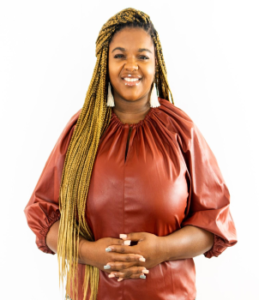 Pastor Jillian Lea Twiggs serves as the Pastor of Student Ministry at Berean Christian Church in Stone Mountain, GA, where Dr. Kerwin B. Lee is Senior Pastor. Jillian gives leadership to members nursery age to thirty years old and aims to demonstrate to them and others the value they possess in the body of Christ. Prior to becoming the Pastor of Student Ministry, she was the Youth Minister and Young Adult Praise & Worship Leader at Berean. Jillian recognized her call to ministry at a young age serving in various capacities in her home church and community. It was not until her senior year in college that she accepted and pursued her call to preaching and ministry vocationally.
Pastor Jill is a native of Fairfield, California located in the North Bay Area. She obtained her Bachelor of Arts Degree in Political Science and Spanish from Spelman College in Atlanta, GA. Jillian is a graduate of Candler School of Theology at Emory University in Atlanta, GA, obtaining her Master of Divinity with an emphasis on theology, ethics, and practical ministry.
A lover of God's word and God's people, Pastor Jill aims to proclaim the truth of Jesus Christ by living a life reflective of worship to God her Savior. When she is not serving in ministry, Jillian enjoys traveling and engages with her local chapter of Delta Sigma Theta Sorority, Incorporated.
Jillian is the proud wife of Labert J. Twiggs, Jr., the wonderful daughter of Dr. Claybon Lea, Jr. and Janel Lea, and the loving sibling of Claybon Lea, III, Christopher Lea, and Jessica Lea.
Alesha Logan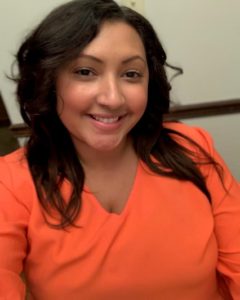 Alesha Logan is originally from Fitzgerald, GA. After graduating from Valdosta State University with a bachelor's degree in Mathematics, she moved back to her hometown to teach 8th-grade math for two years and high school math for three years. She then moved to the middle Georgia area where she has been teaching math at Peach County High school for the past four years. She is a member of Beulahland Bible Church, where she sings in the choir. Alesha has been singing since she was nine years old, has won several competitions, and loves to bless others with her gift. Additionally, Alesha is the musical vocalist for the anthem and song of declaration, A Prevailing Woman, which was recorded and produced for Prevailing Woman Ministries, Inc. in 2021.